Crystal Research Associates has just issued a report on PhotoMedex Inc., a global skin health company addressing a worldwide aesthetic industry valued at roughly $34 billion annually. Closely held Radiancy® Inc. and publicly traded PhotoMedex Inc. merged in December 2011, whereby Radiancy became a majority-owned subsidiary of PhotoMedex. Each company emphasizes the development of physician-endorsed skin care products based on science. Upon receiving clearance for use, these products are commercialized through a systematic, proprietary marketing programs that are fundamental to business success and growth.
89% Year over Year Revenue Growth Reported Yesterday
Reflecting successful marketing strategies, on March 8, 2012, PhotoMedex reported revenues of over $132 million for the year ended December 31, 2011—an 89% increase over 2010. This included $1.5 million from operations of pre-merged PhotoMedex, representing its activities from December 13, 2011 (the date of merger with Radiancy) to December 31, 2011. On a proforma basis, combined 2011 company revenues were $162.3 million. Radiancy's 2010 sales were $70 million. As of December 31, 2011, the Company held cash and cash equivalents of $16.5 million.
The Company provides dermatologists, professional aestheticians, and consumers with the equipment and skin care products they need to treat specific skin conditions, such as psoriasis, vitiligo, acne, and UV damage, among others. The recent marriage with Radiancy® Inc. brings to PhotoMedex the no!no!® line of home-use consumer products for hair removal, as well as acne treatment and skin rejuvenation. Radiancy further markets capital equipment to physicians, salons, and med spas for hair removal, acne treatment, skin tightening and rejuvenation, and psoriasis care.
You've likely seen ads for one of their more well-known products: the no!no!® Hair Removal 8800™ (no!no! brands also target at-home acne treatment and skin rejuvination).

The no!no! Hair Removal 8800™ was demonstrated on The Dr. Oz Show.
Radiancy possesses a proprietary consumer marketing engine built upon direct-to-consumer sales and creative marketing programs that drive brand awareness. During 2012, PhotoMedex expects to benefit from the impact of these marketing methodologies and expertise on its XTRAC® Excimer Laser and NEOVA® topical skin care lines while continuing to realize organic and geographic growth of additional brands. XTRAC received an FDA clearance in 2000 and has since become a widely recognized treatment among dermatologists for psoriasis and other skin conditions for which there are no cures. The NEOVA line of topical formulations is designed to prevent premature skin aging due to UV-induced DNA damage.
Their NEOVA® skin care line was demonstrated on The Doctors.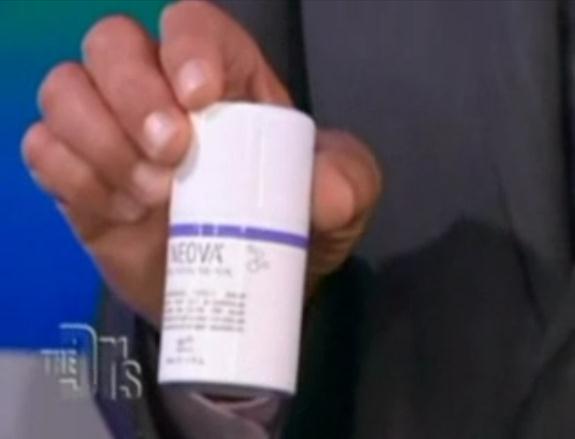 The Company has a rapidly expanding global presence that includes a 48-person direct sales force in the U.S., specialty distributors and retail venues in over 55 countries, online sales, product carried on home shopping TV channels, Company-owned stores/kiosks in certain countries, and targeted infomercials and print media disseminated worldwide.
Some of the magazines where the Company's products have appeared...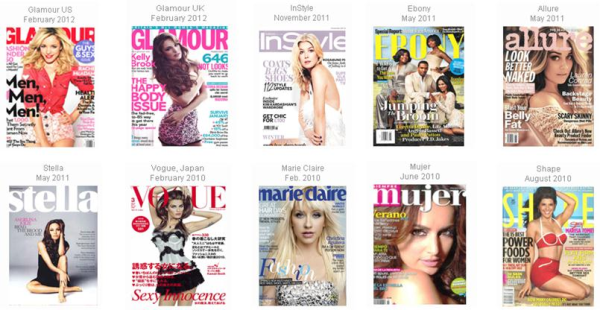 PhotoMedex's leadership is skilled in consumer, physician, and professional product development and sales, in particular, marketing professional aesthetics devices made for consumers. Management is supported by an experienced Board of Directors and a comprehensive Scientific Advisory Board, whose members bring broad dermatological and aesthetic medical expertise to PhotoMedex.
PhotoMedex (PHMD-NASDAQ) ended the day (March 9th)
$1.24 (10.48%) at $13.07.