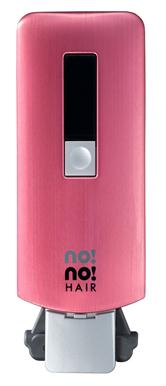 Global skin health company PhotoMedex, Inc. (PHMD-NASDAQ) today announced that its subsidiary, Radiancy Inc., settled and dismissed with prejudice all pending litigation with TRIA Beauty, Inc. The now-settled disputes had centered on TRIA's claims of false advertising and trademark infringement by Radiancy, and Radiancy's assertion of TRIA's false and misleading advertising for its TRIA Hair and TRIA Acne products, as well as complaints of unfair competition, tortuous interference with contractual relations, and misappropriation and exploitation of Radiancy's confidential and proprietary information.
The settled actions include the following cases: (1) TRIA Beauty, Inc. v. Radiancy, Inc. Case No. CV-10-5030 (RS) (NJV) United States District Court for the Northern District of California; and (2) Radiancy, Inc. v. TRIA Beauty, Inc. Index No. 650025/2011 Supreme Court of the State of New York.
With this litigation resolved, PhotoMedex can continue to target the $34 billion worldwide aesthetic industry. The Company provides dermatologists, professional aestheticians, and consumers with equipment and skin care products to treat psoriasis, vitiligo, acne, and UV damage, among other skin conditions. PhotoMedex had 2011 revenues of over $132 million.