Yesterday, we released a Quarterly Update on Applied DNA Sciences, Inc. (APDN-OTC), which includes an overview of the Company's first quarter FY 2012 financial results as well as a business update.
For the first quarter of fiscal 2012 (ended December 31, 2011), APDN reported revenues of $516,904, a 63% increase over the first quarter FY 2011. This continues the Company's momentum, having previously reported the highest annual revenues in its history to date: $968,848 for FY 2011 (ended September 30, 2011) as APDN increased its customer base by roughly 40% during the year.
The Company's SigNature DNA technology is used to protect banks/ATMs and jewelry stores, cash-in-transit strong boxes, textiles and apparel, documents and packaging, pharmaceuticals, wine, and luxury items, such as guitars produced by the C.F. Martin Company. The Company's anti-crime technology has been awarded several honors to date and recently helped law enforcement in the UK dismantle a major drug ring.
APDN's SigNature DNA has also been implemented in Europe and the U.S. to create high-security anti-counterfeiting systems. As well, SigNature DNA is currently being used a pilot managed by LMI (a private, not-for-profit consulting agency) and sponsored by the Defense Logistics Agency (DLA) to authenticate microchips in the military supply chain. This is part of a nearly $1 million follow-on contract to fully engage one of the government's microchip supply chains and demonstrate the technology at a commercial scale.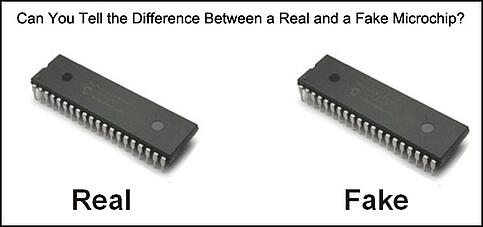 APDN is focused on expanding its technologies into new markets. In February 2012, the Company's smartDNA anti-intruder mist system (demonstrated in the video below) was installed at its first Long Island pharmacy. As well, APDN has created digitalDNA technology, which entails the application of botanical DNA onto ID cards to help prevent cheating on standardized tests.
Follow Crystal Research on Facebook or Twitter to be among the first to receive updates and announcements on Applied DNA Sciences, Inc.'s latest development initiatives.