Yesterday, T3 Motion, Inc. (TTTM-NYSE Amex) announced that the Israeli government has awarded T3 Motion and its Israeli distributor, Yaum Ltd., a two-year contract for T3 Series Electric Stand-up Vehicles (ESV). The T3 ESV is now the default personal mobility vehicle for all Israeli government agencies.
The decision was made based on the results from a trial performed to measure the effectiveness of various ESVs in multiple cities throughout Israel, including Haifa, Netanya, Ashdod, and Tel Aviv.
The T3 Series ESV is a high-performance vehicle capable of speeds of up to 20 mph. The T3 Series has a zero-degree turning radius for improved maneuverability and a cargo capacity of 450 pounds. This vehicle can access restricted spaces, including elevators and narrow corridors, handle curbs, and deliver a quiet, emission-free operation. A raised, nine-inch standing platform provides the rider with an elevated vantage point to evaluate any situation, while making the public aware of the ESV's presence. To date, over 3,000 T3 Series vehicles have been deployed in over 30 countries globally.
T3 Series Electric Stand-up Vehicles (ESV)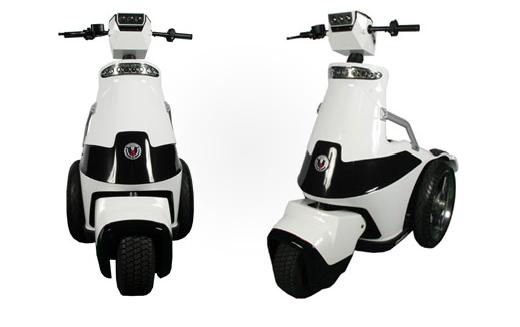 Among other benefits, the T3 Series ESV is intended to enhance the effectiveness and efficiency of law enforcement patrols, allowing officers to respond to calls faster and with lower physical exertion. Its open-air design also improves officers' approachability, allowing for interaction with the community that may enhance police agencies' community relations and perception.
In addition to operational efficiencies, deploying the T3 Series may save money due to lower operating and maintenance costs versus gasoline-powered vehicles. According to T3 Motion's customers' calculations, assuming an average distance of 15 to 20 miles daily, the cost to recharge a T3 Series ESV is less than $0.10 a day—an equivalent of over 500 miles per gallon. Ultimately, the use of a T3 Series ESV can translate into an annual operating savings of $17,500 to $24,500 per gasoline-powered vehicle replaced, yielding a return on investment (ROI) timeframe of approximately seven months.
Follow Crystal Research on Facebook or Twitter to be among the first to receive updates and announcements on T3 Motion's latest development initiatives.