Partnership with OneMedPlace provides research and expanded media coverage to client companies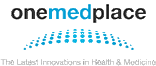 NEW YORK, NY (October 16, 2012)….Crystal Research Associates, LLC, an independent equity research firm, announced today a partnership with OneMedPlace to broaden services and provide additional visibility to research clients via the integrated OneMedPlace platform. The first integration will be the 6th Annual OneMedForum, taking place January 7-9th, 2013, at the Sir Francis Drake Hotel in San Francisco. "Having served as an advisor and panelist at past OneMedForum conferences, I have been impressed with the continued progress in the quality of the content and the program," said Jeffrey Kraws, founder and CEO of Crystal Research Associates.
Under the arrangement, Crystal Research Associates' clients will gain access to the OneMedPlace platform, which includes OneMedRadio, OneMedTV, and the OneMedForum conferences in New York and San Francisco. This will provide Crystal Research Associates an additional platform for its clients to gain exposure. Crystal Research's Executive Informational Overviews® will appear on this platform, thus gaining additional distribution through the OneMedPlace Media outlets.
Crystal Research Associates' clients who present at the Forum will receive streaming of client presentations, high-quality management interviews for OneMedTV, and ongoing reporting on progress in the weekly OneMedSentinel newsletter and on OneMedRadio.
"We have been looking to combine our research with a platform," said Kraws. "The OneMedPlace fully integrated offering is a good fit for us and brings terrific value to our clients."
"We are excited about a partnership with Crystal Research Associates," said Brett Johnson, CEO of OneMedPlace. "Founder Jeffrey Kraws has a long history as a top-rated healthcare analyst and a long and deep commitment to healthcare and life sciences. We are honored to offer our clients Crystal Research Associates' Executive Informational Overviews, which are amongst the highest quality and most in-depth reports available on the Street from an award-winning team of analysts. We are delighted to provide additional means to create awareness for the Crystal Research portfolio companies."

About OneMedForum
Established in 2008, OneMedForum is the conference component of OneMedPlace, which provides an integrated media platform to showcase the best ideas and innovations in health and medicine globally. The media platform also includes: OneMedRadio; OneMedTV; and OneMedSentinel; and OneMedDatabase, a global database of companies.
About Crystal Research Associates, LLC
Crystal Research Associates, LLC is an independent research firm that provides institutional-quality research on small- and mid-cap companies. The firm is led by veteran Wall Street sell-side analyst Jeffrey Kraws, who is well known by the international financial media for his years of work on Wall Street and for providing consistent award-winning analyses and developing long-term relationships on both the buy-side and sell-side. He has been consistently ranked on Wall Street among the Top Ten Analysts for pharmaceutical stock performance in the world for almost two decades as well as ranked as the Number One Stock Picker in the world for pharmaceuticals by Starmine and for estimates from Zacks. Additionally, Mr. Kraws has been 5-Star ranked for top biotechnology stock performance by Starmine.
Crystal Research Associates' unique and novel product, the Executive Informational Overview® (EIO), is free of investment ratings, target prices, and forward-looking financial models. The EIO presents a crystal clear, detailed report on a company (public or private) in a manner that is easily understood by the Wall Street financial community. The EIO details a company's product/technology/service offerings, market size(s), key intellectual property, leadership, growth strategy, competition, risks, financial statements, key events, and other such fundamental information. Crystal Research Associates has offices in New York City and West Palm Beach.
Be the first to hear about Crystal Research Associates' new reports and upcoming media coverage. Follow us on Twitter at http://twitter.com/crystalresearch or visit http://crystalra.com/blog/ to stay up-to-date on industry and company news for clients under our research coverage.
Contact:
Jeffrey J. Kraws/Karen B. Goldfarb
Crystal Research Associates, LLC
P: (609) 306-2274, F: (609) 395-9339