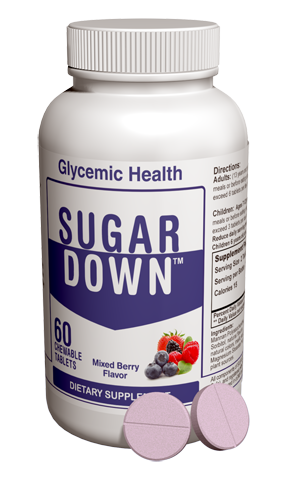 Following Boston Therapeutics' (BTHE-OTC) early November announcement for the launch of sugardown® branding in North America, the pharmaceutical company today informed investors that it has commenced a clinical study for sugardown® at Sydney University. The sugardown® dietary supplement is already available over-the-counter to help individuals maintain healthy blood sugar levels. The current clinical trial is intended to further researchers' understanding of the mechanisms and effect of sugardown®, which has already been demonstrated to be beneficial when taken in conjunction with solid food. The newest study at Sydney University's Glycemic Index Research Service (SUGiRS) will be the first to evaluate sugardown®'s effectiveness with sugary beverages, and seeks to measure sugardown®'s ability to reduce glucose and insulin levels following consumption of sugary drinks like sodas.
The study is being jointly sponsored between Boston Therapeutics, maker of sugardown®, and SugarDown Co Ltd (Hong Kong), which is an affiliate of Advance Pharmaceuticals Company in Hong Kong. Advance Pharmaceuticals holds a license from Boston Therapeutics for sales of sugardown® in Hong Kong, China, Macau, and 12 other countries in Asia.
Study Design
The single-center, randomized, controlled, crossover study is being conducted at SUGiRS. A total of 10 healthy, overweight adults are being enrolled in the study. The subjects will be administered three test portions: a serving of Sprite® soft drink containing 50 grams of carbohydrate; an equal portion of Sprite® with two sugardown® tablets; and an equal portion of Sprite® with four sugardown® tablets. Blood samples will be collected at regular intervals both before and after first ingestion of the soft drink. Each subject will complete a total of six test sessions over four weeks. The primary outcomes of the trial are postprandial incremental glucose area under the curve (iAUC) and postprandial incremental insulin area under the curve (iAUC).
In a previous study, sugardown® demonstrated up to a 60% reduction of glucose and insulin AUC when taken with rice, a food with a 100% glycemic index. Sugary soft drinks that also have high glycemic index include disaccharides such as sucrose and maltose.
*******************************************
information, including the latest research and headlines,
on Boston Therapeutics, Inc. (BTHE-OTCQB).
*******************************************