Saleen Automotive, Inc. (SLNN-OTC) has been receiving a lot of press lately for its innovative take on the future of electric vehicles through the launch of the all-electric, high-performance Saleen FOURSIXTEEN. This week, however, Steve Saleen reminds us that he knows and has built a company on Mustangs and American Muscle cars. The company held its annual car show this past weekend at the Saleen headquarters in Corona, California, where a highlight of the event was the release of renderings for its newest Mustang: the 2015 Saleen 302.
Attendees at the car show had the first look at profile pictures of the company's 2015 car, which features an upgraded engine and independent rear suspension for what Saleen has stated could be its highest-performance Mustang yet.
While Saleen has kept silent so far on how much horsepower the newest Mustang will offer, the company did release details of the car's specifications today. The 2015 302 has a 5.0L Ti-VCT V8 engine with a 6-speed manual transmission, and appears lower to the ground that previous iterations of the car. A complete list of the car's specs is available here.
Profile of 2015 Saleen 302 Mustang Black Label (image released September 2014)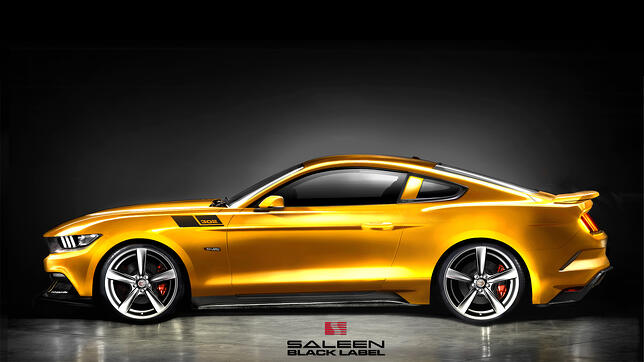 Front of 2015 Saleen 302 Mustang (image released July 2014)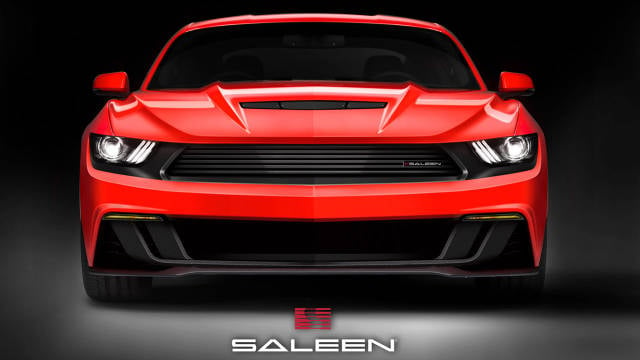 With this latest announcement, Saleen has also begun taking orders for its 2015 Mustang, which will not be officially unveiled until later in 2014. Prospective purchasers can visit Saleen.com or contact the company at (855) 797-6339 to place orders for the vehicle and reserve their own secure Saleen VIN. A $2,015 deposit is required.
***************************************************
For further details of Saleen's muscle car heritage, current production, and growth plans, as well as details of the automotive market and fuel-efficiency trends, download our Executive Informational Overview on Saleen available here or visit our Key Points summary of the company.
***************************************************