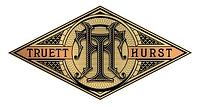 California winemaker Truett-Hurst, Inc. (THST-NASDAQ) has announced that, starting Fall 2014 and Spring 2015, beverage retail company Total Wine & More will be adding more of Truett-Hurst's new wines to its retail selection. This news follows Truett-Hurst's announcement last month that grocery retailer Safeway was also adding moreTruett-Hurst wines to its listings, starting in September 2014.
The latest brands from Truett-Hurst being picked up by Total Wine include Mad Duck Sauvignon Blanc, Inconspicuous Old Vine Lodi Zinfandel, Eden's Eve by Eden Ridge, and The One Arm Man (a reserve level of Truett-Hurst's The Fugitive). These brands will retail for between $10.99 and $34.99 per bottle at Total Wine. The Fugitive is currently a top-selling wine at Total Wine, and was a contender in the store's 2013 "Wine Madness" promotion—a contest conducted along with NCAA March Madness. As well, The Fugitive was ranked according to customer feedback as #1 in the "Championship."
The partnership between Total Wine and Truett-Hurst began in 2008. In October 2013, Truett-Hurst launched its California Square bottle at the 65th Annual Emmy Awards. Since then, Total Wine has increased its distribution and stocking of Truett-Hurst's products to now sell 21 of Truett-Hurst's wines in 16 states across the U.S. The retailer has reported that, over the past four quarters, case sales of Truett-Hurst brands through Total Wine are up collectively approximately 186%.
For details of Truett-Hurst's wines, business model, market, milestones, finances, risks, and more, our 72-page Executive Informational Overview® on the Company is available for download.
About Total Wine & More
Total Wine & More calls itself "America's Wine Superstore®" and is believed to be among the country's largest retailers of fine wine. Started in 1991, Total Wine now operates over 100 superstores in 16 states.
About Truett-Hurst
Truett-Hurst is a wine sales, marketing, and production company specializing in premium (below $7.00 per bottle retail price), super-premium (between $7.00-$14.00 per bottle), ultra-premium (between $14.00-$25.00 per bottle), and luxury (over $25.00 per bottle) wines. The Company is known for its quality and packaging innovations. Based in the Dry Creek and Russian River Valleys of Sonoma County, California, the Company's product line includes over 30 wine brands. Truett-Hurst's largest business segment is its retail exclusive label partnerships with major retailers, including Trader Joe's, Safeway, and Total Wine & More. For retail exclusive label sales, the Company combines its competitive grape sourcing and skill in wine making and production with its understanding of consumer trends and unique approach to creating wine bottles that stand out on the retail shelf. These wines are then sold exclusively by a retailer (e.g., Safeway) under a retail exclusive brand. In addition, the Company produces four of its own wine brands, which are sold through U.S. and Canadian distributors. The Company further capitalizes on several direct-to-consumer sales channels, such as tasting rooms at its California wineries, wine clubs, and online sales through The Wine Spies, LLC (an Internet wine retailer specializing in limited offerings and other online offerings as well as flash sales).
*******************************************
information, including the latest research and headlines,
on Truett-Hurst, Inc. (THST-NASDAQ).
*******************************************