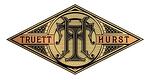 Nov. 10, 2014 /PRNewswire/ -- Truett-Hurst, Inc. (THST-NASDAQ) yesterday reported results for its first quarter fiscal 2015 ("FY15"), which ended September 30, 2014. Truett-Hurst, Inc. operates an innovative and fast growing super-premium and ultra-premium wine sales, marketing and production company based in the acclaimed Dry Creek and Russian River Valleys of Sonoma County, California.
FY15Q1 versus FY14Q1
Net sales up 20% to $6.5 million from $5.4 million (+$1.1 million):

Wholesale up 3% to $4.1 million.
Direct to Consumer ("DTC") up 14% to $1.1 million.
Internet up 194% to $1.3 million.
Net sales increased due to strong sales in the DTC channel and a tripling of sales in the internet channel. The modest quarter over quarter increase in wholesale net sales was due to the prior-year quarter benefiting from two new product launches, whereas the current quarter had none. Truett-Hurst stated that it expected to continue to see variability in quarter-over-quarter results for its wholesale business as the company brings on new customers and launches new products.
The DTC net sales increase was primarily due to the continued growth in wine club sales, tasting room sales and targeted promotions. The strong Internet net sales increase was attributable to increased website traffic, internet marketing and expanding customer reach through a new partnership model.
Gross margins increased to 38% from 33% and gross profit grew 36% to $2.4 million

Wholesale gross margins increased 1.3% to 27.5%
DTC gross margins increased 4.8% to 64.8%
Internet gross margins increased 6.9% to 47.5%
Phillip L. Hurst, Truett-Hurst, Inc.'s President and CEO, stated, "We are pleased with our financial and operating performance for the first quarter and we're off to a good start to our new fiscal year. Our increased sales and gross margins reflect our efforts to focus on profitable growth and increase average selling prices. We continue to execute on our goals of new customer acquisition and new product developments. We're working hard on our new California Winecraft project with the Kroger Company which we expect to be launching towards the end of FY15 and continue to add new customers like the Target Corporation which we announced today has selected at least eight of our products to carry in 1,300 of their locations. Progress in DTC and Internet channels, our highest margin channels, is also very exciting and we continue to identify new strategies to support growth."
Operating Expenses
Operating expenses for the first quarter of FY15 were 39% of net sales as compared to 35% of net sales in the prior-year quarter period. Compared to the fourth quarter of FY14, operating expenses increased $0.1 million.
For the first quarter of FY15, sales and marketing ("S&M") expense as a percent of net sales increased 3% to 24% of net sales from 21% of net sales for the same prior-year quarter period, an increase of $0.4 million (and approximately equal to our spend in the fourth quarter of FY14). In addition to the variable costs related to the increased internet sales (packaging, shipping and other transaction costs), the year over year changes in S&M expense are due to Truett-Hurst's continued investment in people, as well as, expanded brand related programing, promotions and incentives. As evidenced by the small increase in expense this quarter compared to the fourth quarter of FY 2014, the company experienced operating leverage in the quarter.
For the first quarter of FY15, general and administrative ("G&A") expense as a percent of net sales increased 1% to 15% of net sales from 14% of net sales for the same prior-year quarter period. G&A expense increased $0.2 million to $0.9 million from $0.7 million for the prior-year quarter period. The changes in G&A expense are primarily attributable to the expansion of Truett-Hurst's infrastructure to support continued growth.
Paul Forgue, Truett-Hurst, Inc.'s CFO and COO, states, "I'm pleased with our efforts to improve our gross margins and grow our top line sales while keeping operating costs in-check. I'm encouraged that we experienced some operating leverage in the quarter. I'm working closely with the sales and marketing team on managing inventories and pricing new brands to achieve targeted gross margins."
Recent Corporate Developments and Recognition
In August 2014, Safeway expanded its relationship with Truett-Hurst and added three new brands: Bewitched Reserve Pinot Noir, Bewitched Reserve Chardonnay, and Stonegate Cabernet Sauvignon.

In September 2014, the company announced that Total Wines & More, "America's Wine Superstore," will be adding several new Truett Hurst, Inc. products to their wine listings. The latest brands added to their shelves include Mad Duck Sauvignon Blanc, Inconspicuous Old Vine Lodi Zinfandel, Eden's Eve by Eden Ridge and The One Armed Man, a reserve level of Truett-Hurst's The Fugitive.

In September 2014, Truett-Hurst announced that Kroger, with over 2,600 stores under nearly two dozen banners, will be launching Truett Hurst's California Winecraft project which provides delicious, single serving ready-to-drink wine-based beverages in craft cans patterned on classic mixed wine combinations that are world-wide favorites.

*******************************************

information, including the latest research and headlines,

on Truett-Hurst, Inc. (THST-NASDAQ).

*******************************************