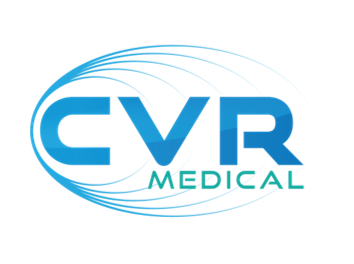 CVR Medical Corp. announced that it will have its upcoming "Carotid Stenotic Scan (CSS)" device showcased by its manufacturing and strategic partner Canon Virginia, Inc. (CVI), a wholly owned subsidiary of Canon USA, at this week's Medical Design & Manufacturing West (MD&M) in Anaheim, CA. CVR Medical's CSS is a novel device that uses patented sound wave analysis technology to detect and measure carotid arterial stenosis.
MD&M West is recognized as the main and most comprehensive yearly medical technology and manufacturing expo and conference in North America (https://mdmwest.mddionline.com). From February 5-7, 2019, over 19,000 members of the global medical care and manufacturing community will gather at MD&M West to learn about and exhibit the latest in cutting-edge advancements.
CVR has partnered with CVI for the manufacturing, supply chain management, logistics, white glove delivery to end user, telephone tech support, and on-site service for the CSS; providing key advantages when CVR scales to meet potential global demand.
With Canon as a recognized leader in imaging technology, CVR gains invaluable exposure and credibility within the industry. Canon's showcase of the CSS highlights the unique, customized manufacturing of the device, as well as logistics and product support needs. The manufacturing partnership between CVR Medical and Canon, announced in 2017, established the production means through which the CSS will be launched.
******************************************************
Learn move about CVR Medical by downloading our Executive Informational Overview (EIO), a 60-page report detailing the Company's business, product development, strategic relationships, market opportunities, competition, financials, risks, and more.